When athletes work really hard, really good things happen. This is made evident and best exemplified in Tyler Cobb. Tyler is a junior left handed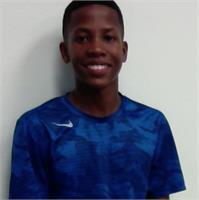 pitcher, and outfielder on the baseball team at Western High School. He is making tremendous strides in his athleticism and presence on the mound. Since starting in May of this year, Tyler has gained 17 pounds of lean body mass, improved his max rep pushup test by double (50 to 100), and improved in every other category across the board including agility, speed, power, and core strength.
Tyler is also now starting to see an increase in his velocity on the mound. By following a strict throwing regimen, and grueling scapular and posterior chain strength program, he is taking matters into his own hands. He truly is setting the example of what it takes to be an elite athlete, and what hard work can produce. Stay tuned for big things down the road as Tyler continues to progress and develop!
"Wow! You made quite the impression on Tyler! He's not easily excited. After Wednesday's private, he got in the car and said, "That was great!" He didn't stop talking after that.  He gave us all the details and was thrilled to have some strategies/exercises to work on and use to improve his velocity. I also wanted to give an update on Tyler's pitching performance from his game last Thursday. Tyler did really well in his one inning of work on the mound. He struck out two of three batters he faced confidently. I could tell from his warm up pitches that the ball had a little extra speed and he seemed comfortable throwing harder. We are going to work on the exercise plan that you established for him this week and set up another private with you next Tuesday if that works with your schedule. Thank you!" – Tonya & Nigel Cobb
Coach Kyle Richter
USC Baseball Alumni, BA Human Performance, USA Weightlifting